Sale!
Good Nutrition Restore & Revitalize Liver Health tablet (net qty. 60 tablets)
Colour coated round tablets
Triphala based nine hepato-protective herbs
In stock
Get ₹100 off on prepaid orders

Real time visitors right now
Free COD Available

Free Shipping

Secure Payment

Easy Return
Recently viewed products
Trending now

Sale!

Good Nutrition Calm & Balanced Relax Shot – Pack of 10 (net vol. 60ml)

Lychee flavour

Liquid oral shot, 6 Ayurvedic herbs (Kaunch Beej, Jatamansi, Jatiphala, Safed Musli, Vacha and Sarpagandha)

Trending now

Sale!

Good Nutrition Boost & Strengthen Immunity Fizz (net wt. 20x5g) sachets of effervescent powder

Lemon flavour

Amla (Emblica officinalis extract) 50 mg , Zinc 10 mg , Vitamin D3 400 IU, Selenium 40 mcg.

Limited stocks. Hurry!

Sale!

Good Nutrition Fit & Healthy Nutritional Smoothie Mix with Soy Protein (net wt. 500g)

Berry Punch flavour

15g Soy Protein, 1.62g Fibre, Probiotics, 17 essential vitamins and minerals

Limited stocks. Hurry!

Sale!

Good Nutrition Fit & Healthy Nutritional Smoothie Mix with Whey Protein (net wt. 500g)

Chocolate flavour

20g Whey Protein, 1.92 g Oat Fibre, Probiotics & Prebiotics, 17 essential vitamins and minerals
What makes Good Nutrition Restore & Revitalize Liver tablet unique?
Good Nutrition Restore Revitalize Liver Health tablet is a Triphala-based combination of nine powerful hepato-protective and hepato-stimulant herbs in a single tablet that keeps your liver healthy.

It has anti-oxidant, anti-inflammatory, anti-fibrosis actions and aids in hepatic cell regeneration. Additionally, it cleanses the gall bladder and improves bile flow.

Effective in preventing hepatic injury (hepatitis) due to alcohol and viral infections.
Product details
Ingredients
Benefits
How it works
How to use
Good Nutrition Restore & Revitalize Liver tablets contain herbs that support healthy liver function and protect the liver from oxidative damage. It is formulated with Bhringraj, Bhumyamlaki, Sarapunkha, Kasni seed extract, Giloy, Triphala, Kalmeg, Kutki, and Milk Thistle.
Bhumiyamlaki

Bhumiyamlaki scientifically known as Phyllanthus niruri has been traditionally used as an Ayurvedic medicine to support healthy liver and gallbladder functions. It has hepato-protective, anti-bacterial, and anti-viral properties because of bioactive compounds like gallic acid, quercetin, geranin, etc.

Bhringraj

Bhringraj scientifically known as Eclipta alba is considered by the Ayurvedic Pharmacopoeia of India as hepato-protective. Its hepato-protective property is because of its detoxifying action which lowers the toxic load on the liver and also helps in the regeneration of the liver cells.

Kasani

Kasani scientifically known as Cichorium intybus is well known as a coffee substitute. The phenolic acid-rich seed extract prevents steatosis (fat accumulation and fibrosis in liver cells) and inhibits free radical-mediated damage.

Giloy

Giloy scientifically known as Tinospora cordifolia is known for its hepato-protective properties because of its ability to induce hepatic regeneration, free radical scavenging, and antioxidant action.

Triphala

Triphala is an Ayurvedic poly-herbal hepato-protective herb. Triphala provides hepato-protection by scavenging free radicals, restoring antioxidant enzyme and non-enzyme levels, and reducing lipid peroxidation. Tannin is the main active ingredient of Triphala which has antioxidant properties.

Kalmegh

Kalmegh scientifically known as Andrographis paniculata has been used as a hepato-stimulant and hepato-protective agent in Indian medicine. It contains andrographolide which has antioxidant, anti-inflammatory, and hepato-protective properties. It prevents the damage of liver cells caused by the free radicals. It is also effective against chronic hepatitis B viral infection.

Kutki

Kutki scientifically known as Picrorhiza kurroa is a bitter-tasting herb that is cooling in nature and has a cleansing effect on the liver and gallbladder. Picrorhiza kurroa is a well-known herb in the Ayurvedic system of medicine and has traditionally been used to treat liver disorders. Picroliv is an ethanolic fraction of the herb Picrorhiza kurroa, and is a potent hepato-protective agent. It is an anti-oxidant, that protects the liver against ethanol-induced damage, restores elevated liver enzymes, and improves bile functioning.

Milk Thistle

Milk Thistle scientifically known as Silybum marianum is a therapeutic herb with a 2,000-year history of use. Silymarin and its active constituent, silybin, have been reported to work as antioxidants scavenging free radicals and inhibiting lipid peroxidation. It also accelerates liver cell regeneration by stimulating DNA synthesis precursors and increasing cellular enzyme production.
Good Nutrition Restore & Revitalize Liver tablet has anti-oxidant, anti-inflammatory, anti-fibrosis properties that help in liver cell regeneration.
Good Nutrition Restore & Revitalize Liver tablet cleanses the gall bladder and improves bile flow.
It is effective in healing liver injury (hepatitis) due to alcohol and viral infections.
Modern sedentary lifestyle combined with dietary indiscretion leads to exposure of more toxins in food and water. Increase in alcohol consumption has led to a dramatic rise in lifestyle diseases including liver diseases.
Human liver is a key organ which performs many complex functions, including fighting infections and illness, regulating blood sugar, removing toxic substances from the body, controlling cholesterol levels, helping blood to clot (thicken) and releasing bile (a fluid that breaks down fats and aids in digestion).
Good Nutrition Restore & Revitalize Liver tablet is combination of nine best hepato-protective and hepato-stimulant herbs which help to maintain and aid a healthy liver for your body. It aids the liver by its anti-oxidant actions, regenerates liver cells, prevents liver cells from fibrosis and injury from toxins like alcohol and other food and water-based toxins. It additionally improves bile flow and cleanses the liver and gall bladder.
Take one tablet once a day with water at any time of day.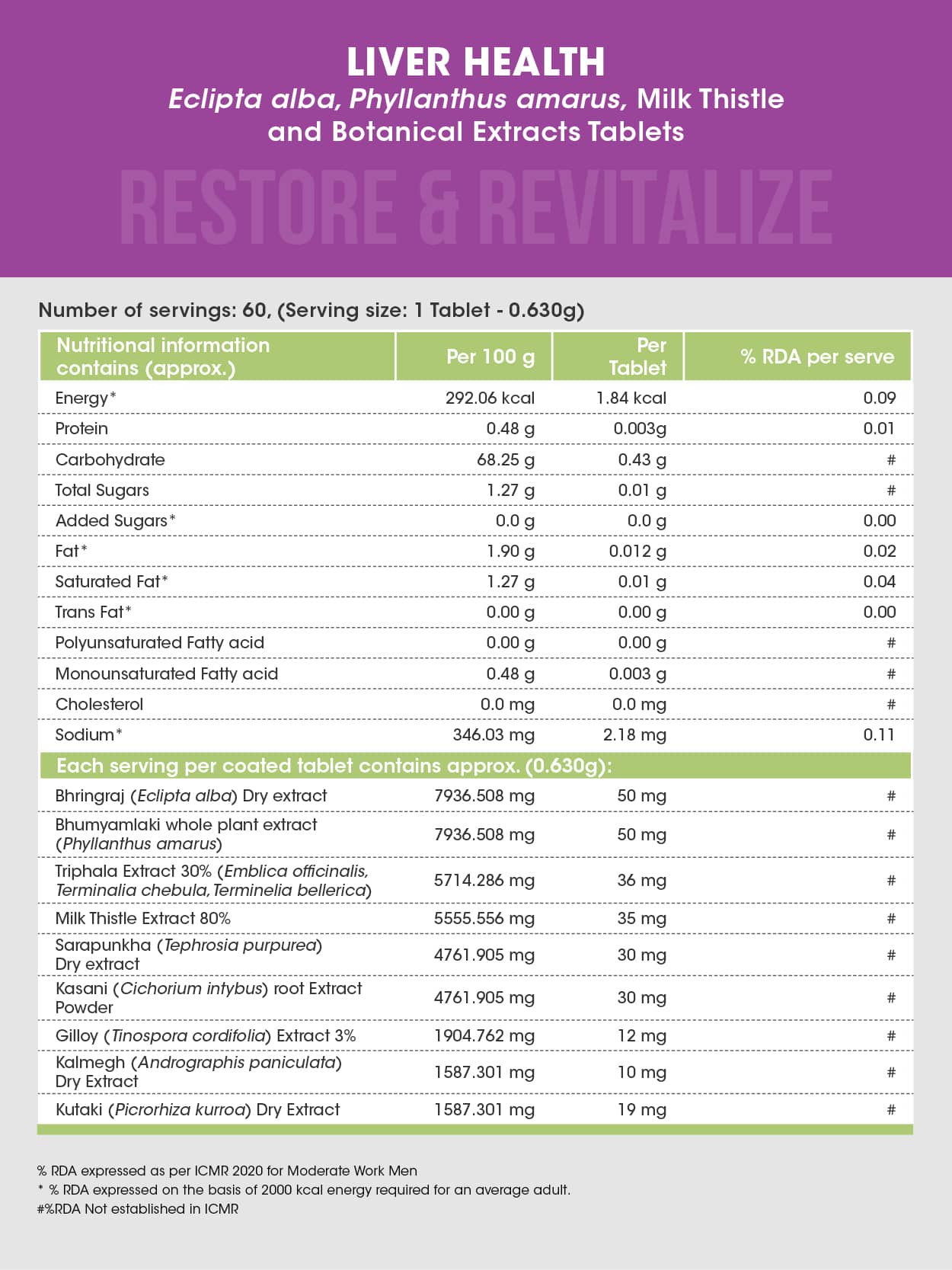 Testimonials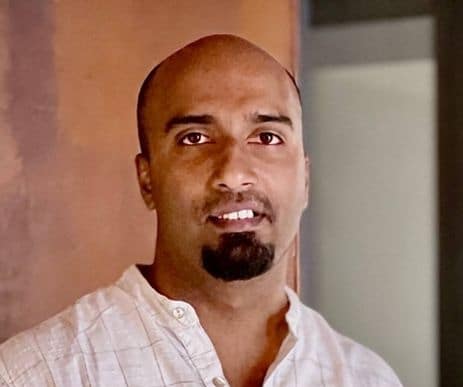 I am Praveen, a tech marketeer working with a digital technologies company. As I approach my 40s in a couple of years, fitness and good nutrition are of high priority, and I work towards it with daily rigour. Being an ardent fan of building a muscular physique makes me hit the gym every morning without fail. Building muscle for a typical person with his busy work routine is exceptionally challenging. Burning fat and building muscle is no easy task without proper nutrition. For most of my life, I relied on natural food sources for protein and other nutrition. I did try whey protein from other brands a couple of times, but it never felt great overall. The protein powder always heated my body and bloated my stomach. Finally, I got introduced to Good Nutrition protein smoothies. Looking at the nutrition label and benefits mentioned, I wanted to give it a try. It has been a month since I have been consuming Good Nutrition protein (whey) smoothie, and I have indeed started noticing the benefits. For starters, the chocolate flavor is delicious and gives a wonderful underlying taste to the tongue. The fact that it is a pro-biotic, makes you feel light in the stomach. Sometimes, I replace my evening meal with the Good Nutrition smoothie and feel full before I hit the sack. This helps me consume very few calories and helps in my daily calorie deficit. After consuming the smoothie for nearly a month, I can definitely  see changes in my overall muscle growth. I feel the muscle is full and getting into the right shape, and last but not least—my skin looks much better than ever (I believe that is because of the added vitamins that come with the smoothie). I would undoubtedly recommend Good Nutrition's protein smoothies for people trying to add those extra quantities of protein (approx. 20g) to their daily diet. I am a happy customer, and "Thank you" to the Good Nutrition team.
Praveen (Tech marketer)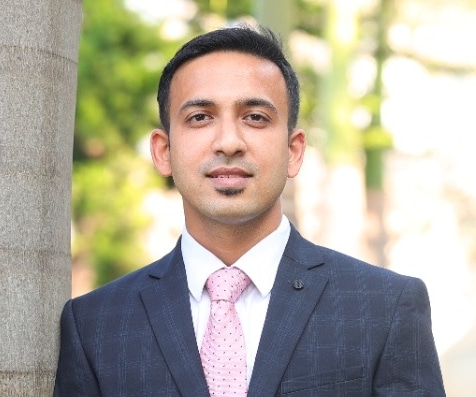 My name is Shapesh and I have been into fitness for some time now. I was overweight a couple of years back. After trying multiple meal plans, I found that skipping dinner really helped me. By following this routine, I lost a good amount of weight in one year. However, I had to struggle with late evening cravings. That's when I found this product called, "Smoothie Mix with Whey Protein - Chocolate flavour by Good Nutrition" I have used this product for 20 days now and have to say that the smoothie mix kept me filled without worrying of extra calorie intake and, at the same time, also took care of my evening protein requirement. It mixes easily with water and milk, and gives a very good taste of chocolate smoothie. It's easy to carry for people like me, whose job involves frequent travelling. Smoothie mix helped me on these aspects: 1- Helped in my weight loss journey by keeping my hunger down and calories in check 2- It allows me to focus more on family and work life, instead of just starving 3- No starving means better sleep 4- Better sleep means better workout in the morning 5- And also I don't have to worry about taking protein separately. One can use it for any meal replacement: does not mean only replacing the evening meal. I would suggest this product as a part of the diet of every fitness enthusiast.
Shapesh Kumar Sarwa (34 years)
Business Development Head - Contract Research Organisation (CRO)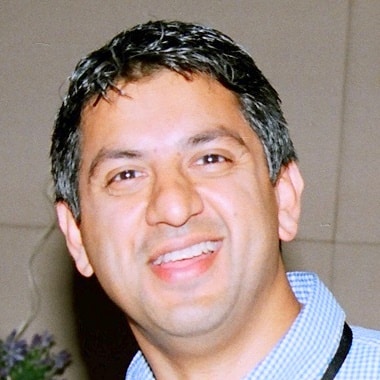 Good Nutrition truly lives up to its name as it provides a wholesome and delicious meal replacement option in its smoothies. My favorite recipe was adding a banana along with almond milk to the chocolate protein mix. Good Nutrition is now part of my regular weekly routine and I am looking forward to trying new combinations for smoothies. Well done - keep it up!
Sankalp Saxena
SVP and Managing Director, Nutanix India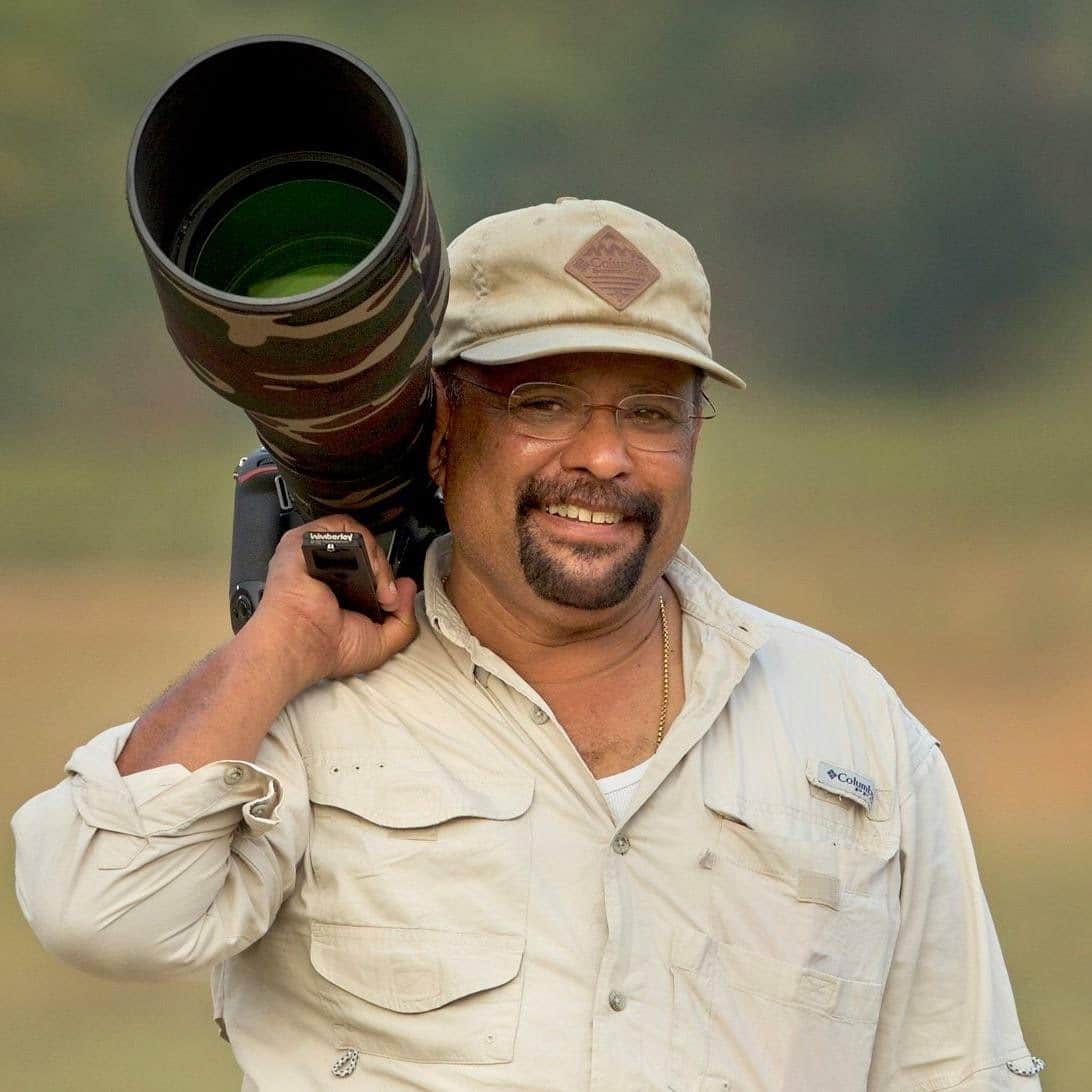 Good Nutrition is an amazing product that is now part of my daily life. It's a fantastic alternative to a meal. Their special smoothie mix, blended with a banana and apple has been my favourite; it is incredibly filling while giving me the energy I need. I would highly recommend it to everyone.
Mohan Thomas (63 years)
Wildlife photographer, based in Bangalore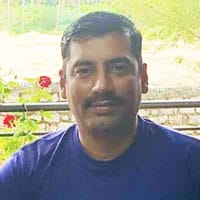 My story before I discovered Relax Shot. I have been working the graveyard shift for over 14 years now. Because of this my sleep was extremely poor and led to high BP, poor diet, and gastric problems! At first, I wasn't sure whether this would help. But I was quite surprised to see both, my sleep quality & duration improved substantially (Almost doubled)! I had initially got it just for myself and my mother-in-law who is in her seventies also tried one and she literally pushed me to get more, to be candid she is core fan for Ayurvedic formulations! I cannot stop praising; this has positively impacted my everyday life!
Divya Diwedi
Business Planning Manager (Operation) – Oracle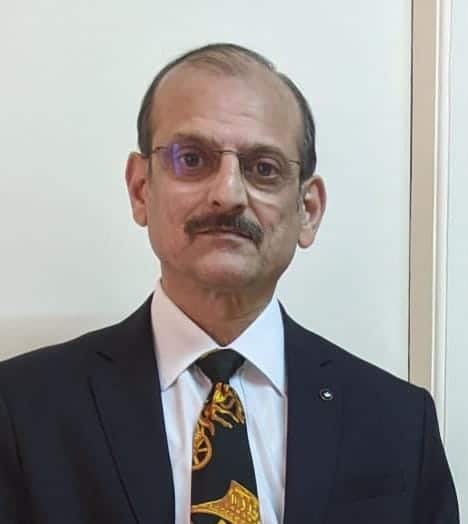 I was looking for a product to take care of my nutrition when I had to skip a meal which will also, in normal course work like a food supplement. Smoothie mix promises to be just that. Every serving of Smoothie mix contains all the essential ingredients required like proteins, vitamins and minerals & the best part is, it is tasty and easy to make. I would recommend this product to all those looking for on the go nourishment. Congratulations to the Good Nutrition team and wishing them good luck for more such products.
Manoj Bavle (56 years)
Chartered Accountant : Formerly Tax Director at Hewlett Packard Enterprise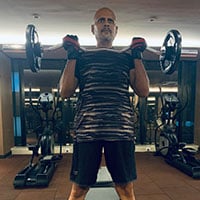 Smoothie mix  provides constant energy throughout the day to carry & excel on your daily routine. No hunger pranks, calms your mind & helps you to stay fresh so that you get good focus on your work. Keep-up your innovation!
Ramesh Babu M (54 years)
Co-founder & Director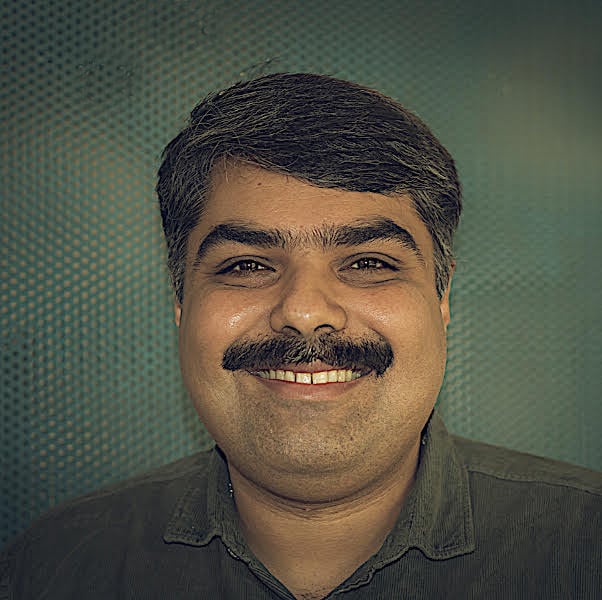 I really liked the flavour and taste of the smoothie mix on the first sampling itself. It makes one feel really good. Since I am already a 2-meals a day person, this is a really good addition to my routine. While making me stay away from hunger pangs in between, it also helps keep myself away from unhealthy snacks! Great work Good Nutrition team. Wish you all success in bringing more such products to keep us all healthy.
Sidharth Kailas (43 Years)
Co-Founder, Catalyca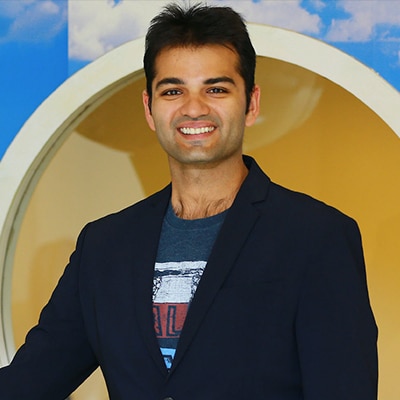 For someone who's always on the move, needs more protein and other nutrients and likes a good taste - I enjoyed the smoothie mix. I tried (and have fun with) various recipes - the one with banana, chia, oat milk, and a spoon of peanut butter is my go to. Whether you replace a meal for convenience or want to supplement your good nutrients, smoothie mix is a great choice!
Tarun Lala (33 years)
Co-founder, Fanzart | Founder, Levo Labz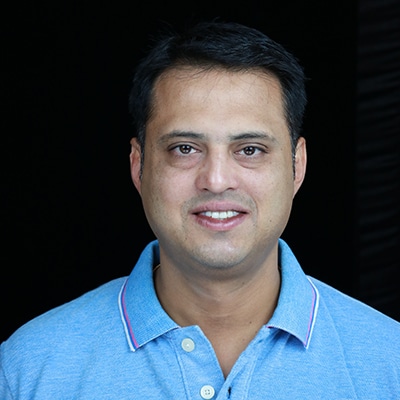 I was always in search of a product which is nutritious, yet less on calories. I do work out on a daily basis and it completely helps me in achieving my goals. Smoothie mix is not only tasty but also healthy, since it contains all the essential ingredients required. The best part is I get my daily dosage of proteins, fibre and multivitamins too in just one serving. I strongly recommend this product to all of you looking for on the go nourishment. Thanks to the entire Good Nutrition team and wishing them good luck in their future endeavors.
Santhosh P Bendre (42 years)
Senior Tax Manager, Amazon Seller services Private limited
FAQ's
When can I take Good Nutrition Restore & Revitalize Liver Health tablet?
You can take one tablet any time of day.
Do I need a prescription to take Good Nutrition Restore & Revitalize Liver Health tablet?
No, you don't need a prescription for purchase since this is health supplement.
I am a healthy adult. Can I still take it daily?
Yes, you can take it to rejuvenate your liver.
How does Triphala help in maintaining liver health?
Triphala scavenges free radicals and thus helps the liver in its detoxification and improves flow of bile.
How does Milk Thistle help in liver wellness?
Milk Thistle has been used in liver diseases traditionally because of its anti-oxidant and anti-inflammatory properties.
Does Good Nutrition Restore & Revitalize Liver tablet cause weight gain?
No it does not cause weight gain.
How long should I take Good Nutrition Restore & Revitalize Liver tablet?
It's a health supplement and can be taken daily.
I have fatty liver issues. Can I use Good Nutrition Restore & Revitalize Liver tablet?
Good Nutrition Restore & Revitalize Liver tablet contains Milk Thistle, which has proven beneficial effects in managing fatty liver issues, when taken as supplement.
I do not have a liver related problem. Can I still take Good Nutrition Restore & Revitalize Liver tablet?
Yes, you can definitely take it as it helps in supporting the liver function and protects from the harmful effect of day-to-day toxins released from pollution, unhealthy food choices, alcohol, smoking etc.
Free shipping

COD available

One product sold every 21 min

100% secure payment